5 Dating Apps to Try now and start dating!
---
You have to date, to meet someone and to eventually spend your life with them right? But what happens when you are a busy mother who does not have time to go to the bars or the parties to meet people like you used to? the answer is online dating! Online is great for single mothers, shy people, introverts, or just those you have no time like that to out. All of the suggested apps are free and you can start/sign up immediately! Lets find some looovee!
Disclaimer: ALWAYS make sure to practice safe online dating practices!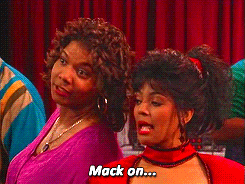 POF(plenty of fish): I have had Pof since freshmen year of college and it is so fun. There are filters when you are searching for someone so you can get exactly what you're looking for. There filters ask in what salary range you want the person to be, height, race, how close you want them to be and so forth. Pof can be used to find a fling, a lil boo thang or a serious relationship. I have even made some cool friends off there.
Bumble: Now this app I like to say is more for the well of people. The ones with college educations, business owners, full careers, house owners. If you are an established person, I recommend this app. You will have to use your facebook profile, however, to log in and a lot of people do not want to do that, so just a heads up. You can upload pictures, write a short description and swipe left or right for the people who show up on your feed. The big twist about bumble is that if you match with a guy, the WOMAN HAS TO SEND THE FIRST MESSAGE! I'm not sure what they were trying to achieve with that but that is how it goes. Also, messages expire if no one talks.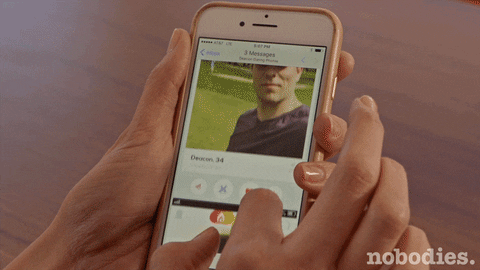 Tinder: Okay we all know about tinder but it can be used to find a really nice person! It is all about weeding out the phonies and the users. Make it clear what you are looking for in your description. On tinder, you also have the swipe left or right option. Don't be afraid to step out of your boundaries. Tinder is really straight to the point and they also have filters as well! For tinder, you also have to use your Facebook profile to log in.
Facebook: Yes I went there, I said facebook. Facebook has so many dating groups that you can be part of! I was in one before and ended up dating someone for a short time but it was good while it lasted. Ladies I know there are men in your inbox waiting for a reply from you. Answer them! You never know what could happen with a that. Even if he doesn't become your boyfriend you can friend zone him and turn him into your "Food Bae" *insert evil smile* every girl needs to eat right? Most likely you are already on Facebook so there is no need to set up a profile and do all those little details. When you are in a dating group search for your locations to see if anybody lives nearby. Once you find a potential candidate, send a "HI" and shoot your shot!
Instagram: It goes down in the DM ayyee! Yea Instagram is great for meeting someone because people usually post their best pictures lmao. The big con is that you do not know all their info off the bat. You have to DM them and get to know them then get their personal information. Instagram, however, is the perfect place to see a little more of their personality. Peale post where they go, what they're doing, who they are seeing, etc.               Have any of you ladies tried online dating? How did it go? Comment Below!!
Peace, Love & Melanin
-The Brown Mom