Sis, look at you, spending hours of your day stalking your ex's page on Facebook. Shit, I'm surprised he hasn't blocked you by now. Are you watching his Snapchat story to see if he'll be posted up with a new chick? Are you sending your friends to add him so you can be up to date on all his whereabouts?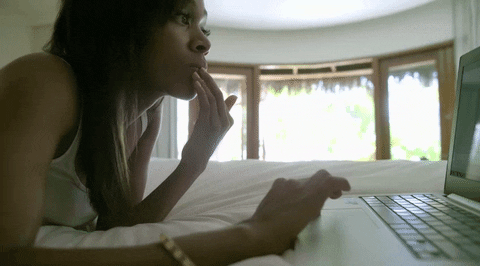 Believe me, when I say, LEAVE HIM ALONE!!! LEAVE HIM ALONE! LEAVE HIM ALONE!
 If he is not checking for you then you shouldn't be checking for him either!
This is for the ladies stalking their exes' weeks, months and years after a breakup. I am pretty sure almost all women past 20 years old have fallen so in love with someone and it ended up being a fail for whatever reason. Love truly is blind. Some can move on easily but there are those of us who won't give up. Something about that relationship, we can't let go of.
Nothing good comes out of stalking your ex. Soooooo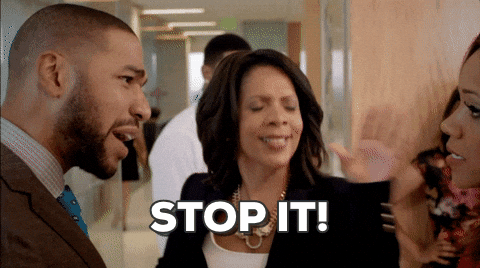 If you haven't already, you will become obsessed, get your feelings hurt and probably miss your real blessings. A hard pill to swallow is that that person just wasn't the one for you. It's okay to feel upset, and you may even cry sometimes…. But trust in the Universe that the one for you will come your way. What will self-pity do for you in the long run? Absolutely Nothing.
Pray/Meditate: If you want someone, it's never too early to start praying for them or setting good intentions for them. Speak health into their life, protection and so forth. Just because you haven't met them yet doesn't mean you can't support them spiritually. Pray to God or meditate with Rose Quartz.
Take time to yourself: If you are stuck on your ex, baby girl you have no business being in a relationship right now. If you do that you will end up hurting someone else and start a new cycle of hurt. Take this time to properly heal from that past relationship. It is time to set that baggage down and free your hands. If you are not fully healed, you will not be able to receive the love God has for you.
Stop Looking for your EX: You are constantly checking his snap, is a self-sabotaging tactic. While they out here living their best life, you're stuck on those old memories of what could've been. It's not healthy for your emotional or mental health. Remove him from your phone, social media, whatever you need to do. It is time to focus on the now and focus on you.
Go out: Anywhere you want to go, whether it be down the street or another country. When you go out, you get the chance to meet new people and create new experiences. I love going out with friends. You may even meet your new boo!
Date Casually: There is nothing wrong with having options and seeing what's out there. I personally suggest not focusing on only one person, because if they mess up, you got no one to replace them (LMAO). Sometimes a girl just needs a good orgasm to get over their ex *insert shoulder shrug*. You better enjoy your life HUNTYY, OKUURRR. Right now you may be emotionally unavailable, so there is no need to be exclusive with anyone.
Say your daily Affirmations: I am enough, I am deserving, I attract the right people, I am happy, I am healthy, I am beautiful, I love my life.
Know, it's okay to let go. Better is coming your way.
Peace, Love & Melanin
-The Brown Mom