True Life: I'm the Fat Friend
Something happened to me last weekend. I got all dressed up ready to go out with my friends, I asked my brother to take some pictures of me. I did all my poses and when he handed my phone back to me and I went through the pictures… my heart damn near dropped.
I was devastated to see all those rolls that I somehow never noticed. MY GOD I let myself go.
Long story short: I went to the event and left early because I was feeling so sad and embarrassed.
                       Yup. There went my night.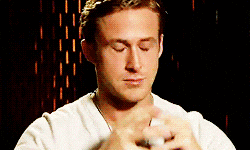 *Fat Freind: The person who is noticeably bigger/larger than the other person or persons in a friendship*
But no more wallowing in those insecurities! For a minute I forgot who I was and where I came from. We don't do that anymore! We are bigger & better than that! Which led me to come with these Tips to help you out when you're the "Fat Friend".
1. Love yourself regardless of the weight!  We are so much more than the numbers on the scale. I spent years feeling insecure around my smaller friends, and I don't want this to be you!
2. Can't continue to let those insecurities hold you back from living your life. Whoever going to f*uck with you, going to f*ck with you regardless mama! Wear that bikini! and shake that ass sis ;p
3. And unlike something like skin color, you do have the power to change how much you weigh. Workout!! I know I love me some chicken wings but I am going to start cutting down on those (KEYWORD: TRY)No sense in complaining all the time and not putting no action.
4. Find clothes that hug your curves, not go against them! No more hiding under ugly clothes. In this day & age, there are so many options for curvier chicks. You can be big, beautiful and fashionable.
5. Age, hormones, accidents, depression, having kids does things to a woman's body, Its LIFE.
6. AANNDDD a little weight won't stop a guy from checking you out OKURRRRR. *starts twerking*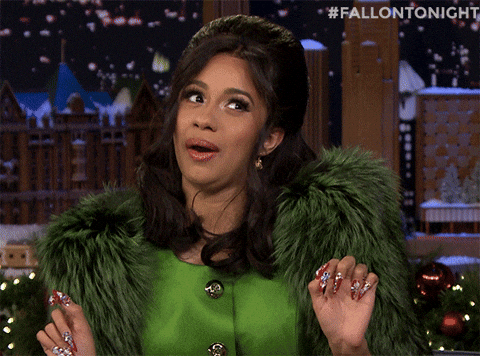 Learn from the error of my ways! Be Confident! Be you 100% unapologetically!
A toast to my fellow big girls.
"You can have a tummy and still be Yummy" 😉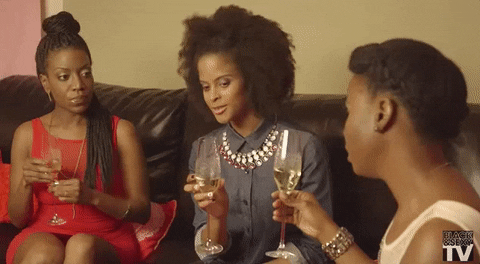 How did you overcome your insecurities? Comment below!
Peace, Love & Melanin
-The Brown Mom